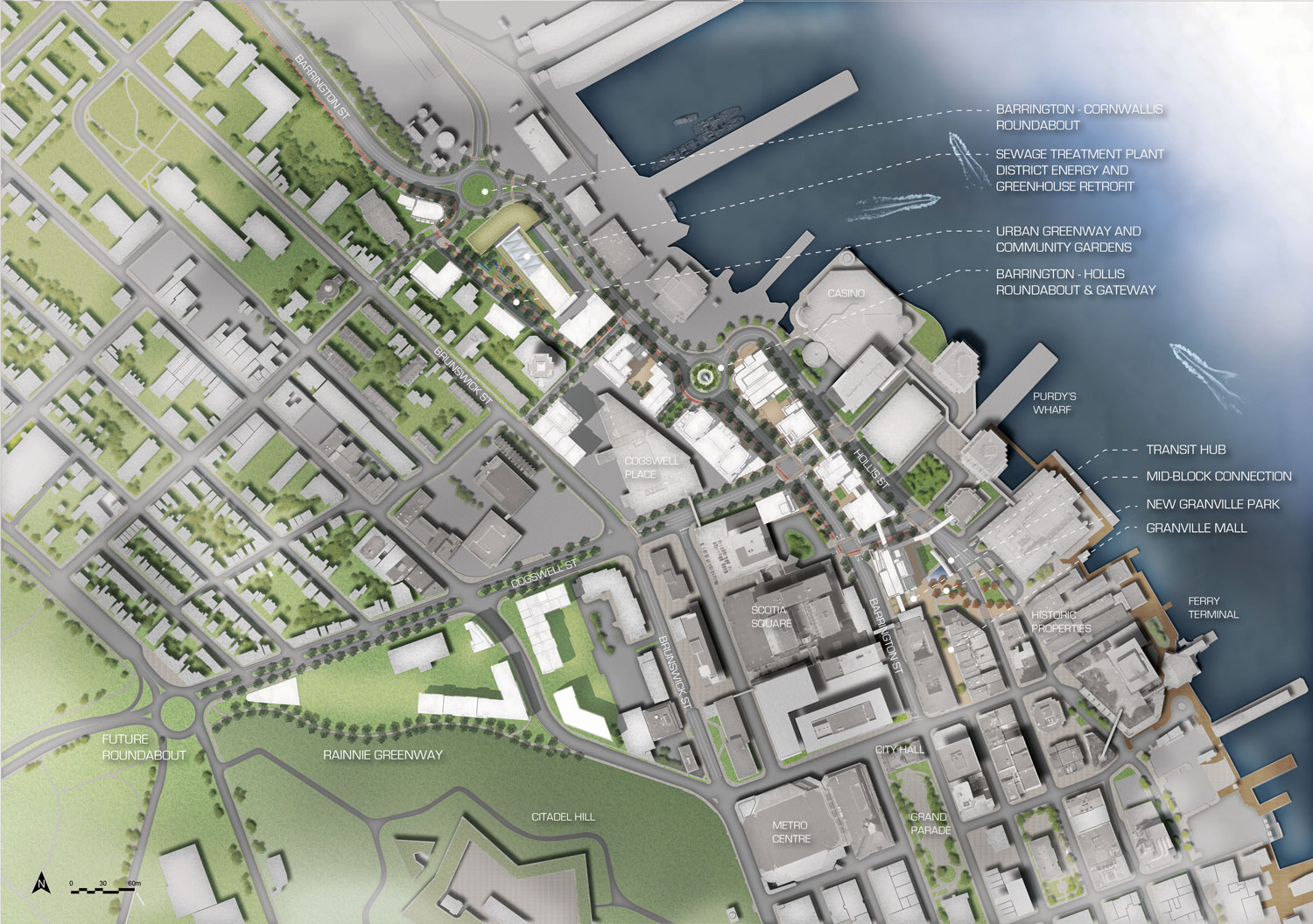 Cogswell Transformed
Downtown Halifax: a new network
If you live or work in the Halifax area, you've likely seen it, driven it or heard about it: The Cogswell Interchange. Controversial from the moment it opened over 40 years ago, the clock is finally counting down on this concrete knot of roadways entering and exiting Halifax's downtown core.
Today, the interchange is seen as a monument to flawed thinking, a wall of steel and concrete that has choked off downtown development. But it wasn't always that way.
Back in the 60s, the Cogswell Interchange was an expressway to the future, one piece in a larger plan to transform the way we live and work. In defense of 60s urban planners, Halifax wasn't the only city with big ideas. Larger centres like Montreal, Toronto and New York had the same lofty goals: stop planning for people to live downtown and start promoting large-scale commercial projects. Major expressways became an essential part of the grand vision: ferrying workers and shoppers from the suburbs to and from the core.
STATUS
2014–15
TYPE
landscape architecture, urban design, civil engineering
CLIENT
Halifax Regional Municipality
LOCATION
Halifax, Nova Scotia
AWARDS
2015
Canadian Institute of Planners - Awards for Planning Excellence, Neighbourhood Planning
2015
Atlantic Planning Institute - Award of Planning Excellence, Physical Plans & Design